I was born at my parent's home in Fulwith Mill Lane, Harrogate. A stone's throw away from the viaduct on the south side of town. I remember little about the house, as my parents decided to uproot my tender sapling self, aged three and replant me down south. Despite having my roots pulled out from under me at such an early age, the draw of the place of my birth remains strong.
Charles Dickens was the creator of some of the world's best known fictional characters. Yet, Mr Dickens considered Harrogate to be 'the queerest place with the strangest people in it.' I take umbrage to that! There is nothing queer about Harrogate or its folk! I wonder if the Northern idiom there's nowt so queer as folk was bandied about in Dickensian times? Because I believe that phrase can be applied to folk anywhere on the planet, but all the Yorkshire folk I have met, are the salt of the blooming earth.
A couple of years ago, my cousin and I decided to take a trip down memory lane and returned to the Harrogate. In my case, after much too long. Driving into the beautifully manicured spa town of Harrogate, past the turning to Pannal, where my aunt once lived, Fulwith Mill Lane, and Firs Avenue, where my grandparents lived, sent involuntary shivers down my spine.
I remember my aunt's house in Pannal exceptionally well, but, sadly, my memory of my grandparent's house, Fir Tree Cottage, is a little vague, despiteI often staying with them when I was very young. It was the most loving, caring home a child could ever need. Somewhere I knew I would be spoilt rotten by both my grandparents. Unfortunately, the house is no longer there, but I remember spending time with them through a series of snapshots stored in my memory banks. The sitting room at Fir Tree Cottage, the smell of the lilac my grandmother cut from the garden, and the delicious taste of wholemeal bread precision-sliced by my grandfather and served with lashings of butter and honey.
Their tiny, green bathroom, where my grandmother bathed me and dried me in a big red bath towel. I would then lie down on the towelwhile she sprinkled me liberally with baby powder, tickling me and calling me 'her little fish'.
Even after such a long time away from the place of my birth, I still felt at home. My birthright, I suppose, my Yorkshire heritage passed on through the genes of salt of the earth people who are no longer around - but I am still a part of them. I am their legacy.
Harrogate has a reputation for being the stronghold of the Yorkshire posh. It's true that there are some fine houses in town, and strewn around the surrounding countryside, but there is a very relaxed feel about it. Voted as the Happiest Place to Live on more than one occasion might be a clue?
It is best known for its water, Betty's Tea Rooms, Turkish baths, not necessarily in that order, and the Old Swan Hotel, where Agatha Christie was found, having gone missing for eleven days.
Famous sons and daughters of Harrogate include the actor Jim Carter, AKA Downton Abbey's one and only Carson, the romance author Margaret Allan, and several footballers of note. So, perhaps something in the Harrogate water that promotes the growth of sturdy legs, sharp wit and creative minds?
Harrogate is not short of restaurants. The Drum and Monkey is somewhere I always return to, and Graveley's Seafood Restaurant provides excellent food.
We stayed in the leafy and quiet Studley Road at the very comfortable and welcoming Acorn Guest House, just a short stroll from the town centre.
The highlight of this trip for me was Kirkby Overblow, a village steeped in history and first mentioned in the Doomsday Book, but, for me, Kirkby Overblow means so much more.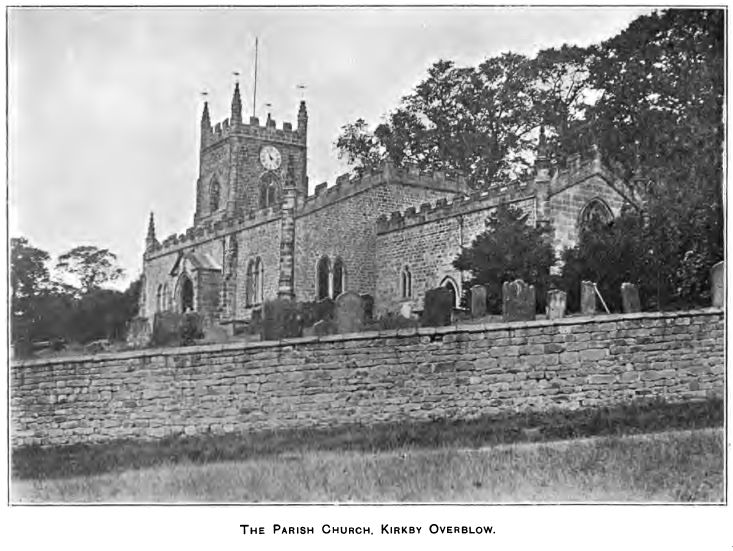 Before I was born, my grandparents ran the Shoulder of Mutton pub in Kirkby Overblow. My mother and aunt were both raised there, and they were both married at the village church, All Saints. Several years later, my parents chose to have me christened there.
So, it's not surprising I feel the ties to my Yorkshire heritage most strongly in Kirkby Overblow. My father met my mother outside the pub during a meet of the foxhounds and the rest, when it comes to me, is history. To spend time having a meal under the same roof where my forbears went about their daily business, the place my parents met in a bygone era, was a surreal experience. I hope to stay in one of the recently converted guest rooms at The Shoulder of Mutton the next time I return to Yorkshire.
I felt flushed with emotion while inside the pub, which was nothing to do with the effects of the excellent Malbec we had while enjoying our meal. I wondered what events in post-war Britain led my grandparents to Kirkby Overblow. Why do we never ask these questions while we have the chance? Make sure you do.
I visualised my grandfather singing to me, Daisy, Daisy, give me your answer do I seem to remember being hysterically funny as a child. I willed my grandmother to walk out from behind the bar across the worn, shiny stone slab flooring that she would, no doubt, have regularly scrubbed once upon a time.
My grandmother was a beautiful woman with olive skin and intensely caring dark eyes. Still, I cannot begin to imagine how problematic it must have been for a young Greek woman in post-war Yorkshire.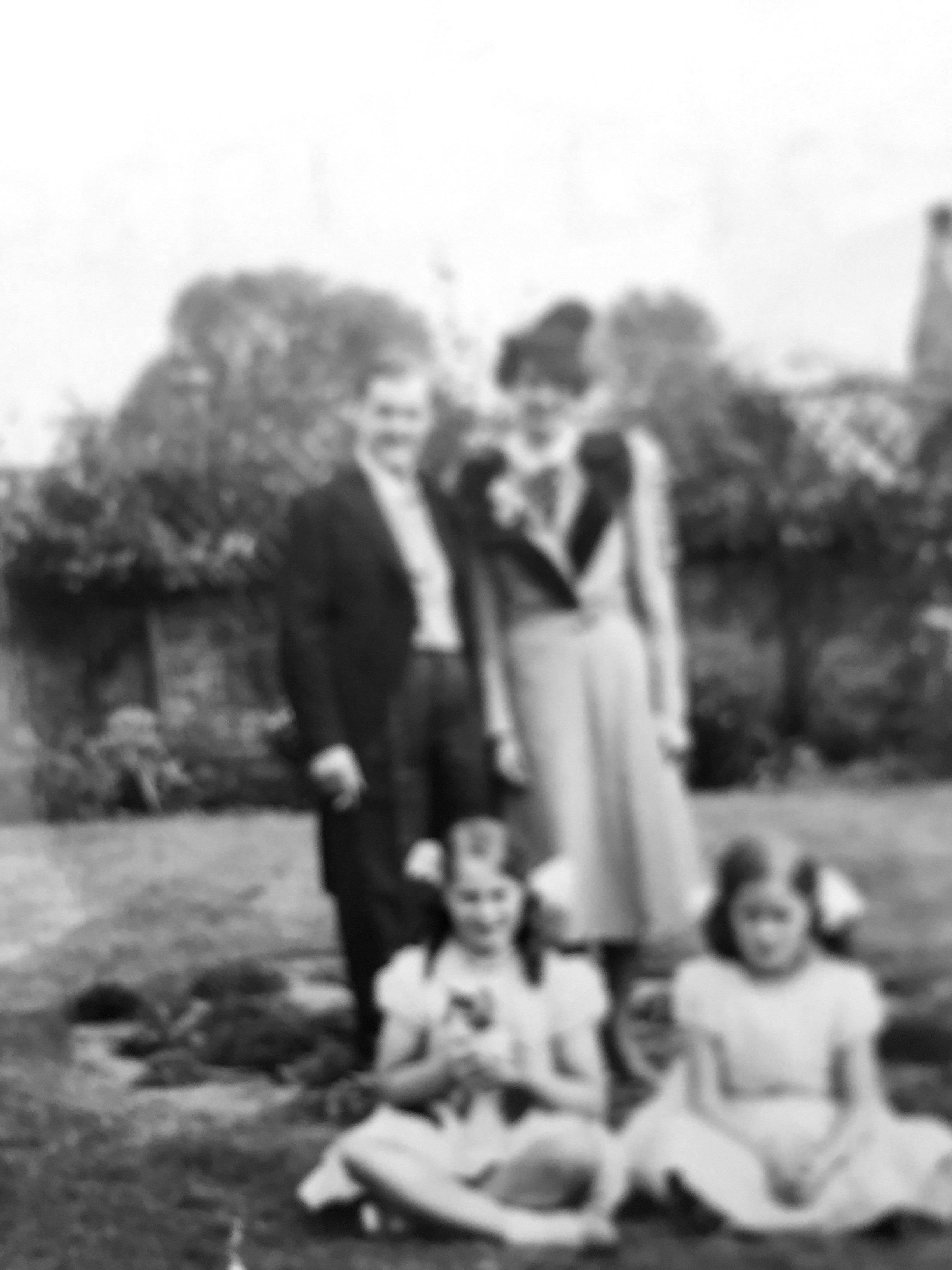 I tried to compare the beer garden, as it is now, at the back of the pub to the black and white photo taken in the same garden after my aunt's wedding. My mother, still a child, sitting cross-legged at my aunt's feet (left (with kitten!).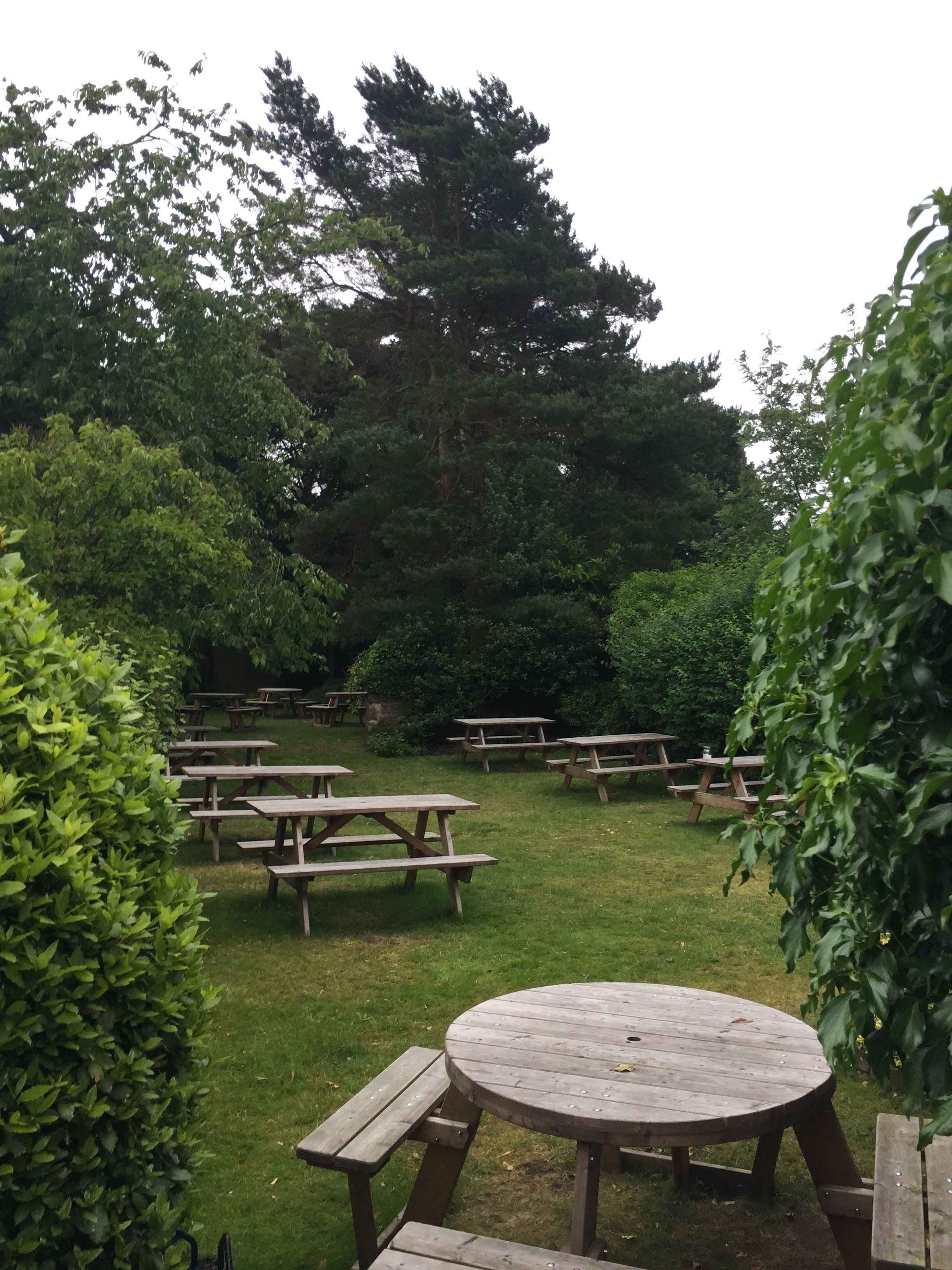 Standing between the beer garden picnic tables at the Shoulder of Mutton, I felt an emotional pull to the place where my forebears spent so much of their lives before I was born. I will never forget them because, like the place of my birth, they will always be a part of me.