I first became aware of Gerald Durrell when someone gave me a copy of one of his books. After reading that book, My Family and Other Animals, I learned that he had started a 'zoo' in Jersey, Channel Islands. As I would find out later, through my own first-hand experience, it was - and still is - so much more than a 'zoo'.
My Family and Other Animals was the book that catapulted Gerald Durrell into the annuls of notable author fame. It not only made the bestseller list, but it also funded his next and most significant wildlife collecting expedition.
Gerald Durrell spent three years working at Whipsnade Zoo before leaving to join three wildlife collecting expeditions. He was disillusioned with the way zoos were being run at that time, believing they should be reserves to regenerate endangered species, which made him think about founding his own zoo.
He started writing more books to fund his expeditions, but the publication of My Family and Other Animals in 1956 funded his 1957 trip to the Cameroons, when he collected the animals that would form the core of the Jersey Zoo Park, which opened on 26th March 1959. Later it became the Jersey Wildlife Preservation Trust (JWPT), and then The Durrell Wildlife Park, widely and appropriately known, as Durrell, and now, Jersey Zoo.

When I came to live in Jersey in 1981, there was only one place I wanted to work and that was JWPT. I wasn't a zoologist so, before I arrived on the island, I wrote to JWPT, in the hope they might have a vacancy for someone their office. They didn't, so as I'd worked for a large veterinary practice on the mainland, I found a job with one of the veterinary surgeries in Jersey, but I still kept writing to the JWPT and, finally, my persistence paid off.
I landed, what I now know was my dream job, as secretary to then Zoological Director, the late Jeremy Mallinson. As far as my working life was concerned, I thought I'd died and gone to working heaven. Not only was I working for a world-renown organisation, but its headquarters, Les Augrès Manor, is situated within in the heart of the lush landscape of the wildlife park.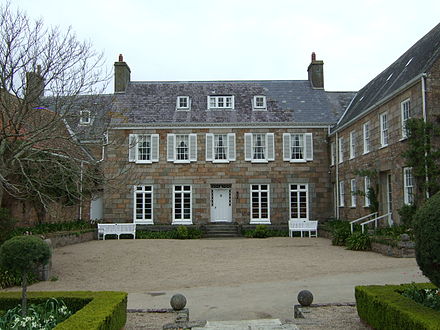 Les Augrès Manor - Photo Credit: Wikipedia
What a place to spend your working day! I made the best of any plausible excuse to pop out into the grounds and often taking a little more time than I needed to saunter past the gorilla and orang-utan enclosures, as well as one of Jeremy Mallinson's favourites, the Golden Lion Tamarin. Just some of the many animals close to my heart.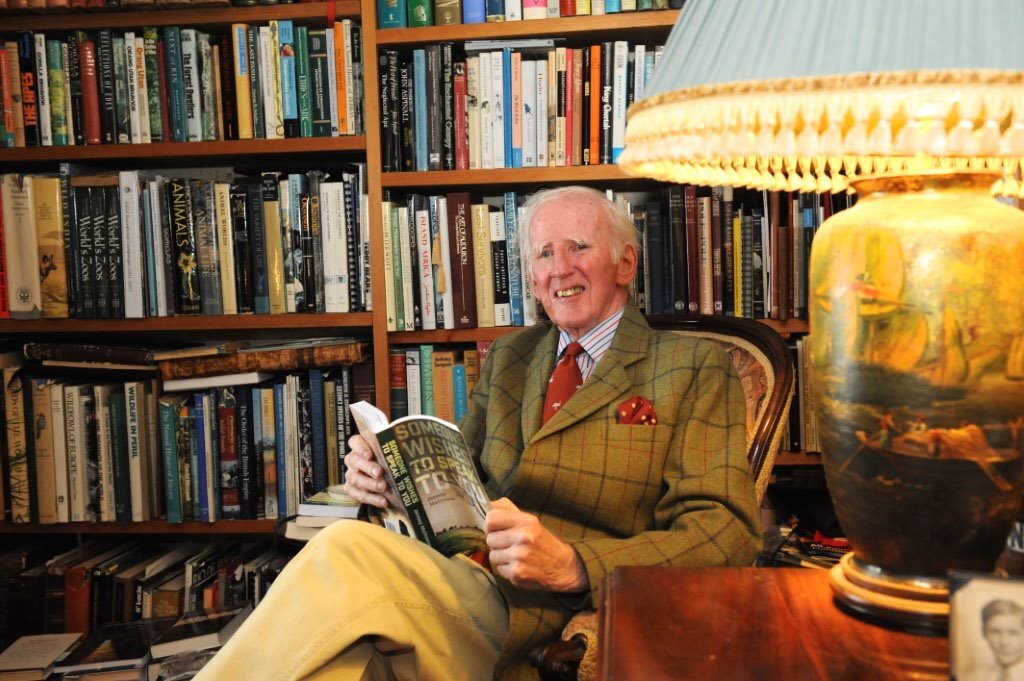 Jeremy Mallinson - Photo Credit: www.savetheliontamarin.org
On top of all that, Jeremy Mallinson was a fantastic boss. Always charming, always hard-working, globe trotting for the greater good of conservation. He was a close personal friend of Gerald Durrell's and was with him from the inception of the zoo in 1959. He was rarely in the office, often overseeing the Trust's breeding programs in Madagascar or following up on his Okavango Adventure.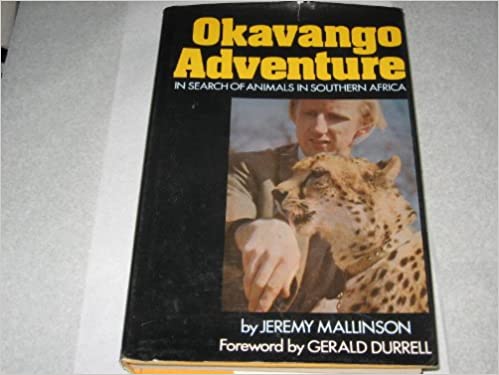 As a passionate conversationist, it was no surprise when Jeremy received an OBE for 'services rendered unto conservation' in 1997. He retired in 2002, but not so his passion for saving endangered species from extinction. He was a brilliant boss, an author, as well as an extraordinarily talented pianist. Typing up his handwritten notes for various publications was an absolute pleasure.
It was hard not to have favourites but, Jambo, the silverback Lowland gorilla, was an exception. He shot to fame in 1986 when he proved to the world that he was a gentle giant after a five-year-old boy fell into the gorilla pit. Click here to see that extraordinary footage.
Gerald Durrell, and his second wife, Lee, despite having a permanent home elsewhere, visited regularly. They had an apartment upstairs at Les Augrès Manor, and sometimes, they would invite all staff 'upstairs' to drink champagne. By that time he was a recognised TV presenter, but he was also a brilliant raconteur. He had the unique ability to silence his packed sitting room as he plucked stories of his adventures off the top of his head.
While working there, I went on holiday to South Africa and spent the first few days on safari. Having the opportunity to see animals in the wild state for the first time was hugely exciting as was visualising the animals in the various breeding programmes in Jersey being reintroduced into their natural habitats.
I learned a great deal about wildlife conservation during the six years in my dream job and there were many success stories, and this is one of them. Porcula salvania, the Pigmy Hog. The project was spearheaded by the late William Oliver who asked me to type up hundreds of pages of unwieldy hand-written notes on his extensive research into this mini-Himalayan hog. I bought my first home computer to cope with the volumes of the life and times of the little Pigmy Hog. It was second hand tank of a thing, but it did the job. Thanks to William Oliver and the breeding programme at Durrell over the years, the world's smallest and rarest pig was reintroduced into Assam's Sonai Rupai Wildlife Sanctuary in 2008, where it continues to thrive.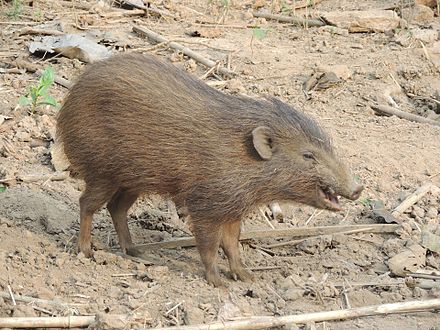 Porcula salvania, the Pigmy Hog
Despite weatherman Michael Fish's assurances that it wasn't going to happen, during the night of the 15th and the early morning of 16th October 1987, the Great Storm hit the UK and the Channel Islands. It was a storm of horrific intensity. I went into work first thing on that Saturday morning to help in any way I could and burst into tears.
At first glance, the carefully landscaped park - another of Jeremy Mallison's passionate projects - which included plantings from all over the world - resembled a war zone after the ravaging of the Great Storm. Majestic mature trees lay on the ground, their roots exposed, having been ripped out of the earth by hurricane-force winds with gusts of up to 135 mph, smashing everything in their path as they fell. Despite the devastation and initial fears for the precious animal collection, only one Crowned Crane perished.
Apart from the aftermath of the Great Storm, working at Durrell was a joy from beginning to end. I was proud to work within this wonderful charitable organisation. Walking into work with the sounds of Madagascar ringing in my ears was an uplifting experience, as was exchanging banter with Piccolo the Capuchin monkey, who lived at the Trust for thirty-seven years, and spent some of his days entertaining everybody in the main office.
Above all, I met some exceptional people during my time there, three of whom I have mentioned here, but there were so many others. People who have enriched and enhanced my life experience who were all passionate about one thing - the regeneration of endangered species and releasing them back into the wild.
Towards the end of 2020, took a trip down memory lane and visited Durrell. I hadn't been for a while, and I wanted to reaffirm my support, especially as the lean COVID-19 months hit this charitable organisation hard. Walking past Les Augres Manor towards the end of our visit, I took a cheeky detour down a narrow passageway at the back of the house which leads to the rear entrance of my old office. Though the window I saw people working hard in 'my' old office, so I beat a hasty retreat and walked straight into Dr Lesley Dickie, Durrell's Executive Officer. Embarrassed, I gave her a garbled explanation as to why I was sneaking around in an area closed to the public. Her response? To ask me inside for the guided tour of the office space that has changed quite significantly since I left in 1988! Yet, it still felt like I was 'coming home' to a somewhere that, for a few years, became a huge part of my life, and will always be the ark in my heart.