I read Quarry Farm because I know and enjoy this author's work. However, it would not be my usual read, and, predictably, it had me trembling from the opening pages!
A little macabre for my taste, but it is a very well-written and intriguing story nonetheless. If you are into serial killer thrillers, this book is for you.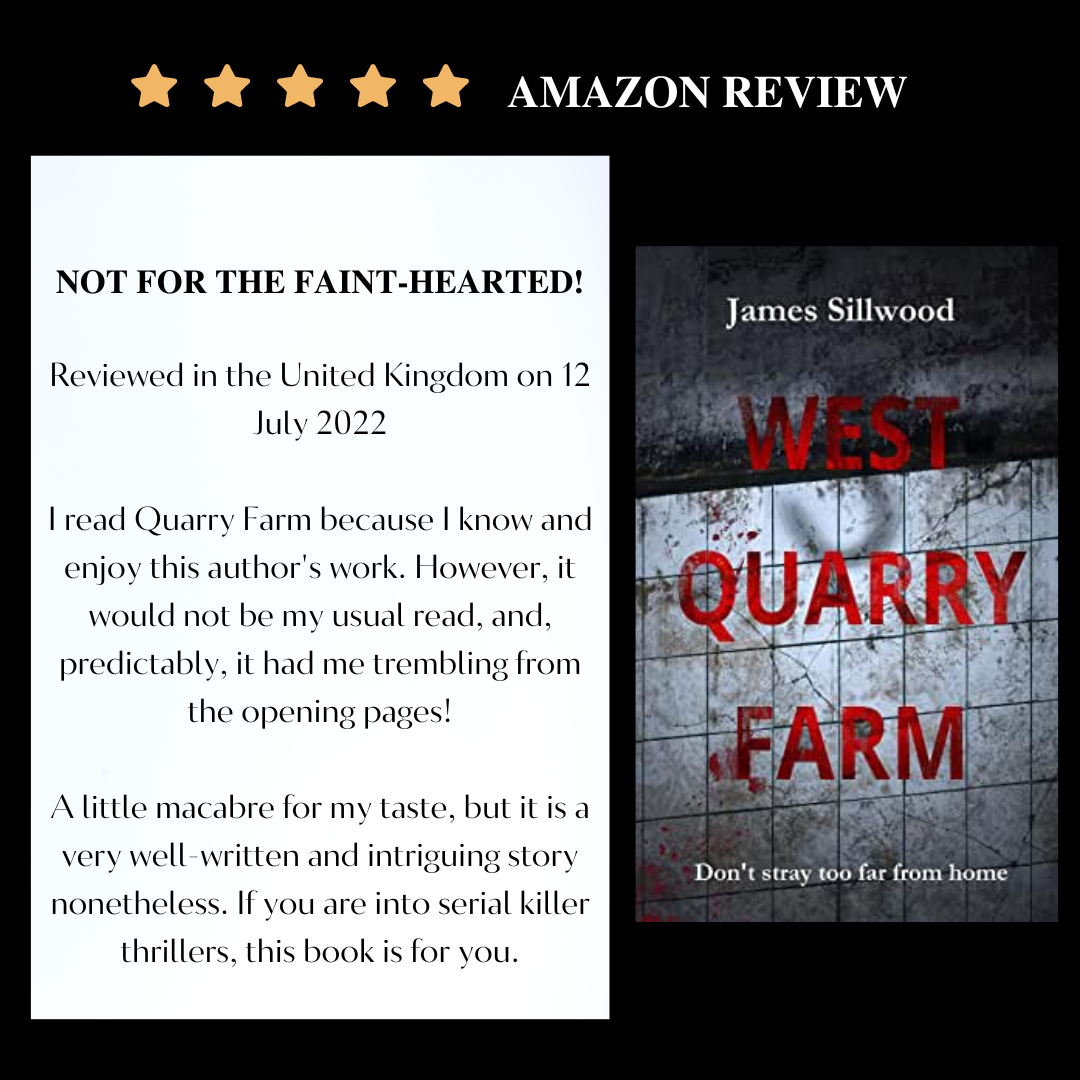 MORE ABOUT JAMES
James Sillwood has also written the Amatore's Restaurant series and part one takes the reader on an atmospheric journey from Berlin to Venice, Marseilles and Amsterdam cleverly interweaving themes of seduction and deception.
James also writes historical fiction under the name of James Faro, notably The Assiduous quest of Tobias Hopkins. Part one, Homecoming, begins in the year 1675 and sees New England trader, Tobias Hopkins, arriving in Jamaica to find out the truth about his missing father. Part two, In Search of Reason, picks us Toby's story in the winter of 1675. Historical mystery at its best, the storyline is fascinating and well-researched. Highly recommended.