'Lies are an illusion, a fabrication of the truth. The longer they are left unexposed, the more tenacious they become. Like bindweed, they weave themselves into the fabric of reality. These are the lies that are best left unpicked. There is no going back.'
From the Secret Lives of the Doyenne of Didsbrook © 2022 Tessa Barrie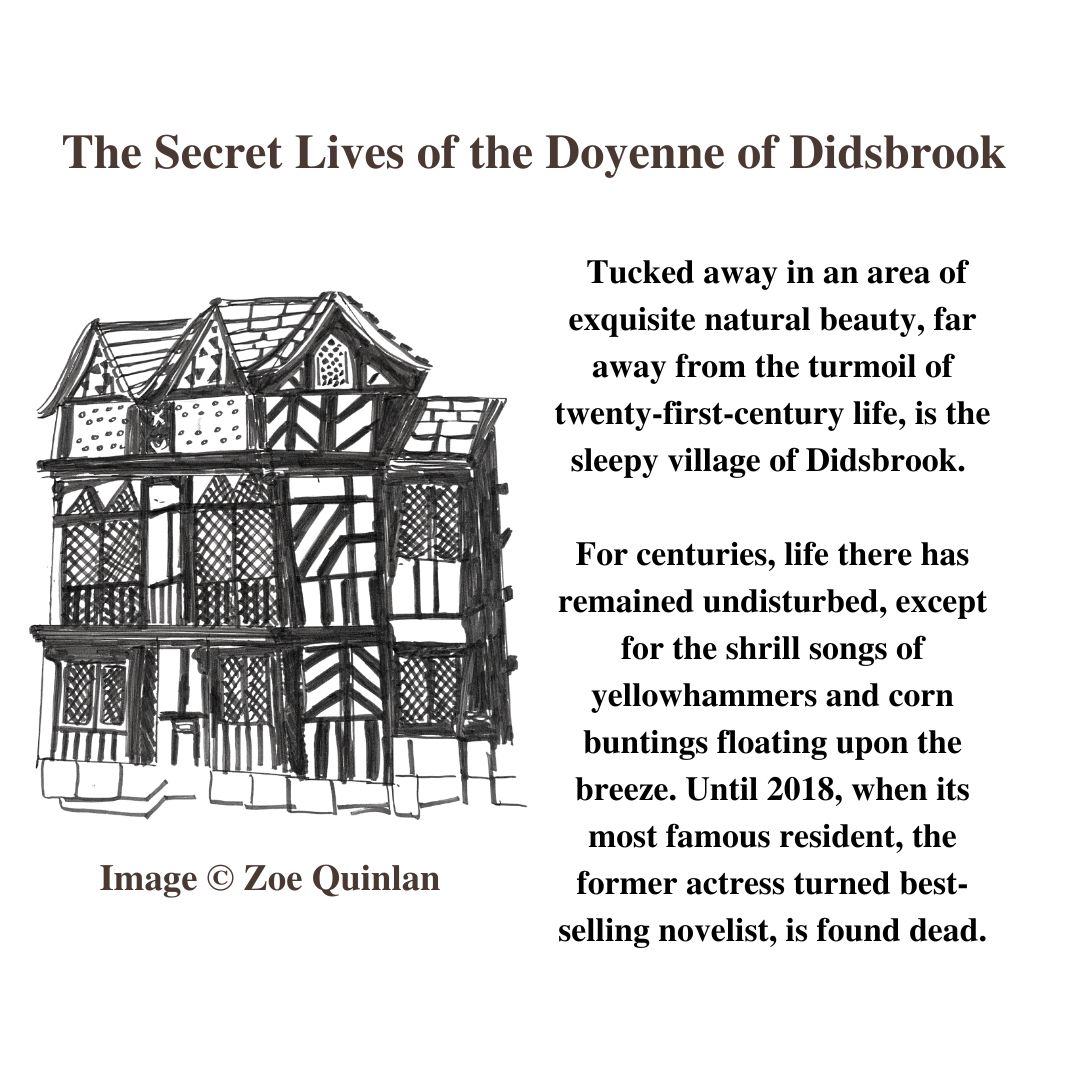 I have loved every minute of writing The Secret Lives of the Doyenne of Didsbrook, and although we are not quite ready to reveal all, there is one thing I'm so super excited about I can't keep schtum about it any longer. The talented artist, Zoe Quinlan, has agreed to illustrate it, including the front cover.
Zoe is a former member of the Macclesfield art group and has been on multiple adult education art courses. Now based in Jersey, in the UK Channel Islands, she is an avid sketcher and uses many mediums. She is also a first-time illustrator.
If you would like to be a part of my launch team for The Secret Lives of the Doyenne of Didsbrook, please email me at contactmyalteregoandme@gmail.com. All my launch team members will receive free copies of the paperback, plus other goodies.
I am also looking for Advanced Copy Readers and will send you a free copy of the .eBook featuring Zoe's beautiful illustrations as soon it is available.
I should point out that, unlike Just Say It, 'The Doyenne' is not a saga as it is only 74K words, so a quick, and hopefully, an enjoyable read!
Finally, I would like to thank those of you who have taken the time to read and review Just Say It. Reviews are so important to Indie authors, so I am very grateful to you all.
Have a wonderful summer! Tessa